【Added 9/3】About consecutive holidays in September & Closed every Saturday from October
hi-1000com is closed from 20th to 22nd September.
If you are in a hurry, please order as soon as possible.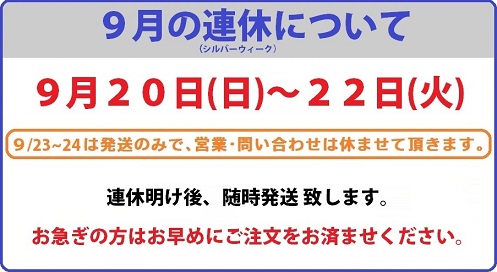 and
Every Saturday is closed from October.
From now on, every weekend is closed.
Orders are still accepted 24 hours a day.
I hope to work with you in the future.
Thank you.